Our theatrical one hour comedy show where mythological characters struggle to perform their ancient duties in the modern world.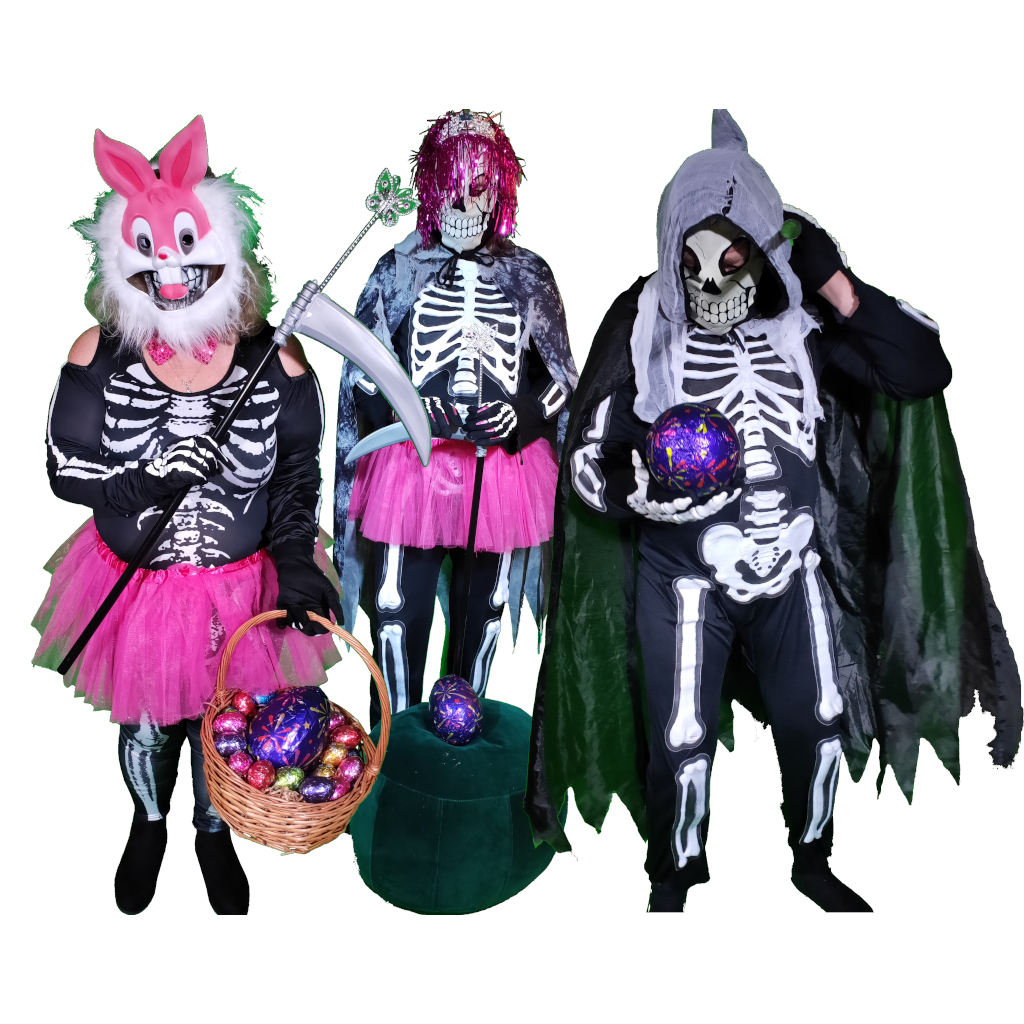 Why is DEATH finding Easter eggs at temporarily fatal traffic accidents? Why is there a global shortage of fairy dust? How is The Easter Bunny financing her ever growing need for eggs? Exactly why was DEATH thrown out of its band The Four Hoarsemen? Who is the sinister The Amputation Angel and what does she do with the severed limbs she buys? For that matter, what does The Tooth Fairy do with the teeth she buys?
Dark humour aplenty, mixed with lighter moments that almost immediately turn in unexpected directions as DEATH and friends tell an accessible and funny story that answers many of these questions in this romp as mythological creatures battle the conflict between their consciences and fulfilling their assigned roles but you'll have to come to the show to discover what they are.
Caution: Not suitable for children. Any health or lifestyle advice given is only unintentionally helpful.
Premiere: Globe Theatre, Palmerston North. 20 & 21 November 2019. More…
Running time: 1 hour
Staging:
Raised stage at least 2 metres wide.
Wings large enough for quick costume changes.
Small cafe style table with two chairs, stage left.
Space to place a prop tree of ours, stage right.
Website: Facebook