February 6, 2023 - 7:00 pm Open Mic
Price Free Book Now
Outside Obie (Visit site)
300 Dominion Road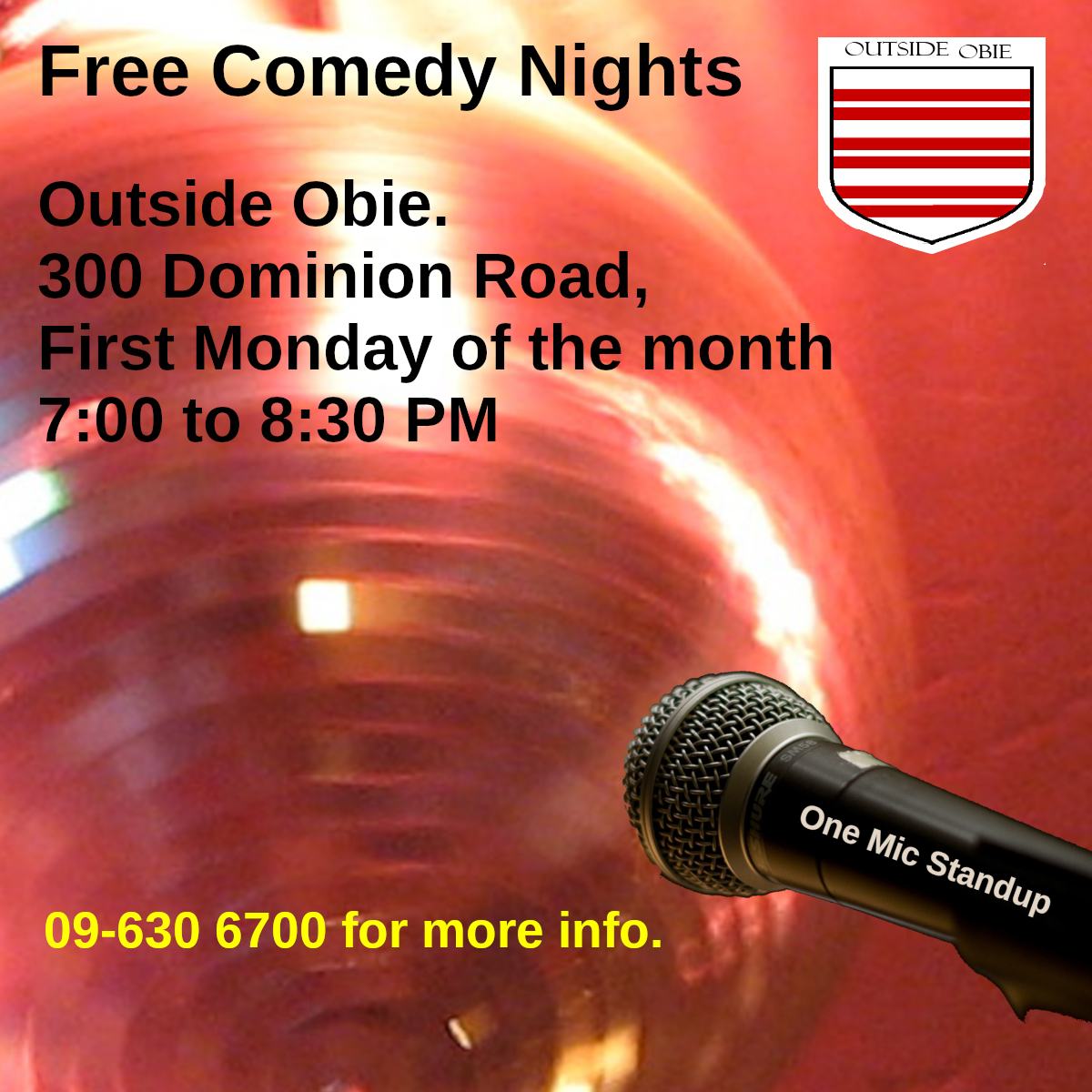 The team who brought you comedy nights in The Dominion, Eden Gaming and Potters Park is back, sending out the LOLs in Outside Obie.
First Monday of the month from 7, come along and laugh, If you feel brave enough we'll even let you get up and tell a few jokes (Time permitting)
One Mic Stand-up gigs are Open Mics, we love audiences who just want to listen and laugh, but if you want to perform you can book a spot on the microphone through
this form
or just ask the MC for a spot on the night and we'll do our best to fit you in. Performers at all levels of experience are warmly welcomed.
Price Free Book Now