September 1, 2022 - 7:00 pm Open Mic
Price Free Book Now
Five Elements Café Bistro (Visit site)
563 Mt Albert Road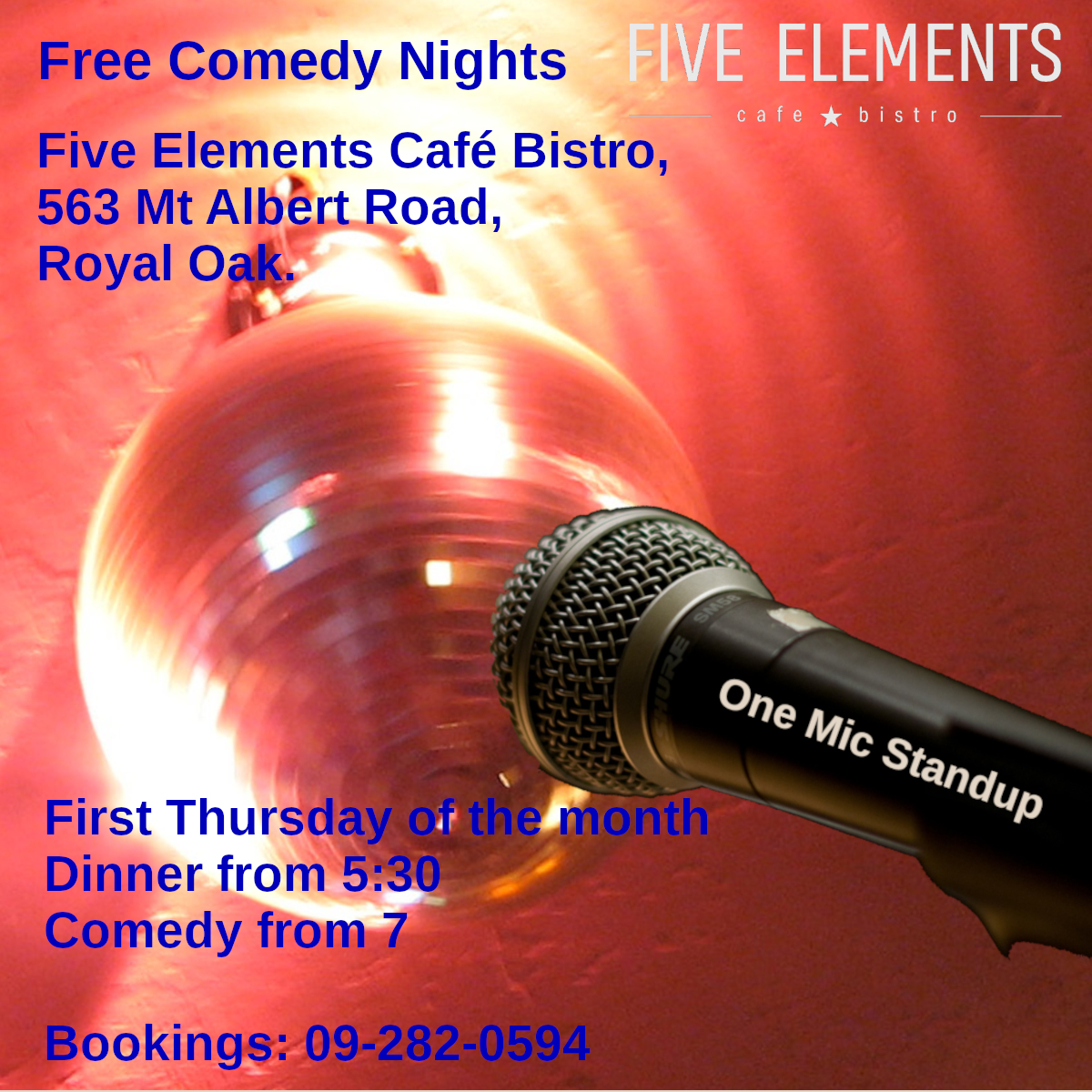 Five Elements Café Bistro and One Mic Standup are bringing you Open Mic Stand-up comedy performed by comedians of all skill levels. If you feel brave enough, we even invite audience members to get up and tell a couple of jokes.
Dinner from 5:30 PM, comedy from 7 PM. Come along ready to laugh, have a delicious meal and a couple of bevvies while comedians try to make you laugh.
Bookings optional but recommended. Phone (09) 282 0594 to make one.
Price Free Book Now