November 20, 2022 - 7:30 pm Dine and Laugh
Price $10 Book Now
Albert's Post Bar + Eatery (Visit site)
911a New North Road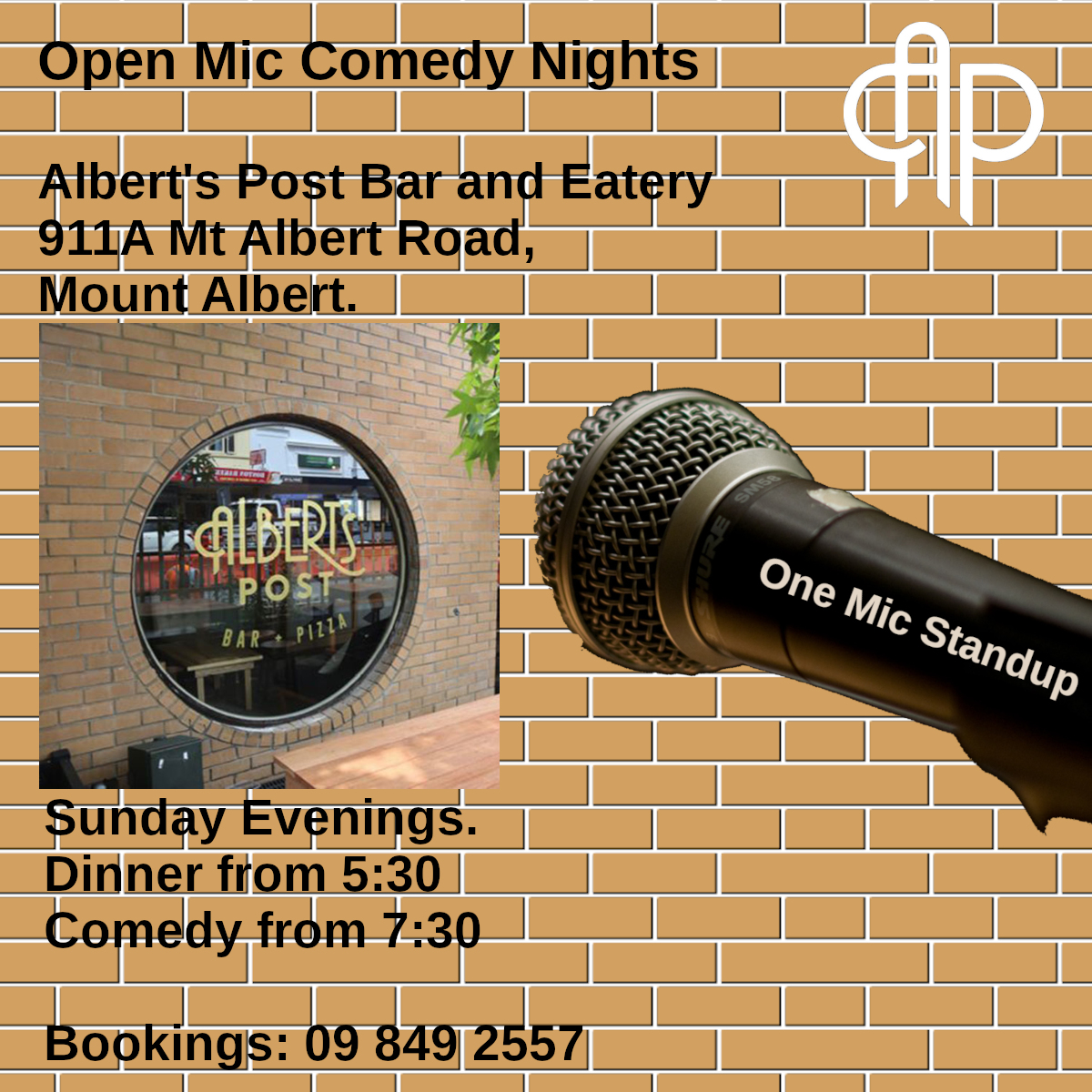 Comedy's back at Albert's Post as One Mic Standup are bringing you Open Mic Stand-up comedy performed by comedians of all skill levels. If you feel brave enough, we even invite audience members to get up and tell a couple of jokes.
Tickets $10 at the door which includes your first house wine or beer.
Dinner from 5:30 PM, comedy from 7 PM. Come along ready to laugh, have a delicious meal and a couple of bevvies while comedians work to make you laugh.
Dine And Laugh gigs are Open Mics, we love audiences who just want to listen and laugh, but if you want to perform you can book a spot on the microphone through this form or just ask the MC for a spot on the night and we'll do our best to fit you in. Performers at all levels of experience are warmly welcomed.
Price $10 Book Now